Just yesterday, it was beautiful outside, blue skies, sunshine, 45 degrees. Today, we get a nice spring snowstorm.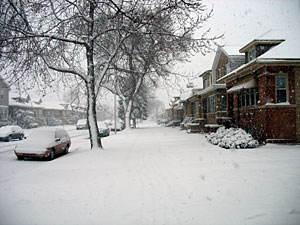 The view down a street
Just a few moments ago I decided to take a short walk in the snow, inspired by
Mark
's plea to "
Act like you belong here. Embrace the snow. Laugh in its face. Howl at the wind. Don't be a wuss.
"
You know what? It's yucky out there!