In May, we talked about the
new color-coded street cleaning signs
here in Chicago. The other day I saw a different version used that not only had colors, but also a completely changed design.
Here's the new design I saw: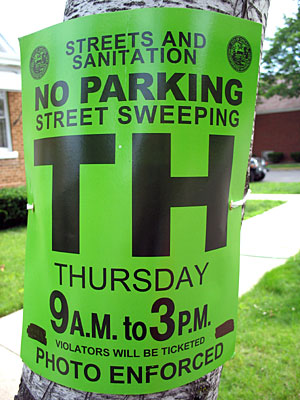 Green Sign; Alternate Design
Contrast that with the traditional look: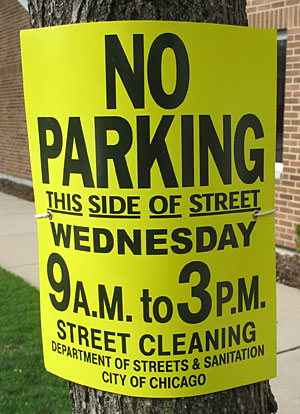 Yellow Sign; Original Design
I'm not sure if the new look is here to stay or what. I must say that the emphasis on day of the week is much stronger in the new look. Of interest is the part of the sign that is blackened out by marker.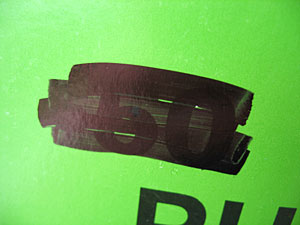 Note the crossed out "$50"
It says "$50", which I assume is the fine. The crossing out of the fine would seem to indicate that the rate has changed, as the City of Chicago just can't get enough revenue! Still, why would you stupidly publish a changeable variable on the sign?
Just like the need to print in colors now, it seems that the whole concept behind these sign redesigns was to give some patronage job to a printing firm. Thanks Mayor Daley, you schmuck!