Over Independence Day here in the States (July 3-4),
CNA Plaza
showcased an American Flag via a lighted window message. Given that Chicago had their big fireworks show on July 3, it was probably viewed by hundreds of thousands.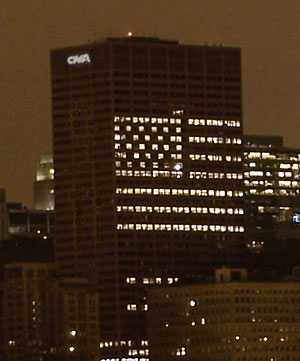 "Flag" on CNA Plaza
(Simulation by Steve Tanner)
The flag design was actually a stripped-down version of the setup previously used for
9/11 Rememberance
. In this design, the flag stayed but the "9/11" branding was removed on the North/South Sides of the building.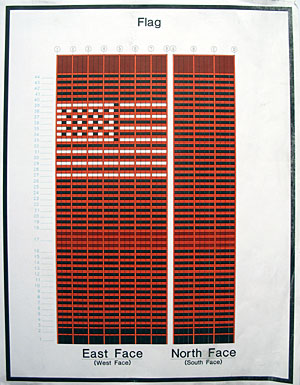 Official plan for "Flag" message
(Source: CNA)
In case you are counting, there are only 7 stripes on the CNA flag... along with a questionable amount of stars. It's more of a general interpretation of the United States flag!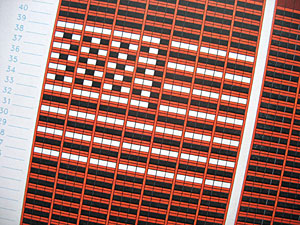 "Flag" details
(Source: CNA)
Thanks again to the folks at
CNA
-- as well as my Dad and his boss Neal -- for providing a information about the July 4 lighted window message.
For more building images, visit our...
CNA Plaza Lighted Window Message Archive