Theme Park Thursdays feature photos from one of our theme park adventures in the past.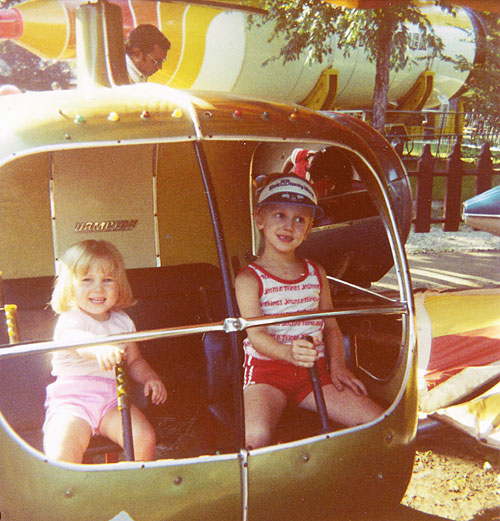 Karen & Steve at Santa's Village (1983)
Back in February, I wrote about a
set of Walt Disney World sun visors
that my sister and I were wearing. Specifically, we noted:
Karen's red Walt Disney World visor features the original "D" logo from WDW, which is still far more iconic than the boring script used today. The red visor part was somewhat transparent, with a white Mickey Mouse head stuck on top. I had an identical version of this visor as well, except that it was blue.

While visiting with my parents a few weeks ago, we flipped through some old photo albums, and wouldn't you know it… I found a photo of myself wearing the blue version of that visor!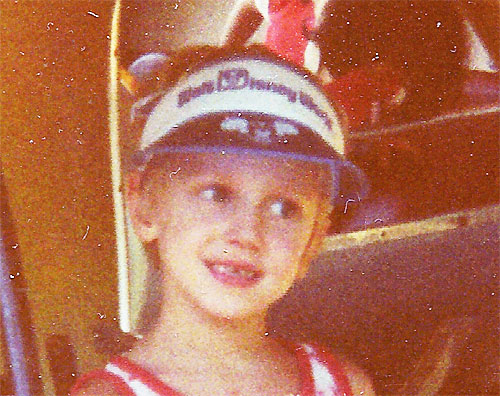 My Blue Walt Disney World Visor
The 1983 photo wasn't taken at a Disney theme park, however. Rather, it was shot at Santa's Village, a long-gone amusement park in suburban Chicago (that was recently rebooted with the same name, different experience).
I wonder if my sister and I realized at the time that those helicopter controls really didn't do anything!
View "Theme Park Thursdays: Santa's Blue Visor" on SteveandAmySly.com