2nd Place: Carson Pirie Scott

In a surprising move, Carson Pirie Scott didn't place last in this year's
State Street Showdown
. Instead, they move up to 2nd place. Of course, this isn't because their windows were that great. It's more that they didn't
stink as bad as Sears
.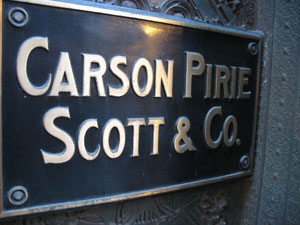 Soon, this will be no more!
Carson's has had a bumpy little year as well. The
acquisition of the store by Bon-Ton Stores
was finalized in March, thankfully with
no name change
. But the big news was made in August, when the new owners announced they would be
leaving the State Street location
in March 2007.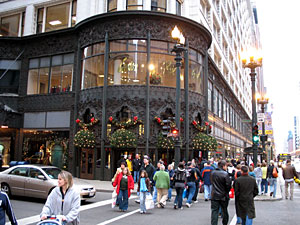 Finally, an unobstructed view of the building
The building, historically called the
Carson, Pirie, Scott and Company Building
and now marketed as the Sullivan Center by current owner,
Joseph Freed & Associates
(who, as you may recall, is now also
in charge of the Block 37 development
). Carson's has been at the location since 1904, which is actually part of the reason they are leaving.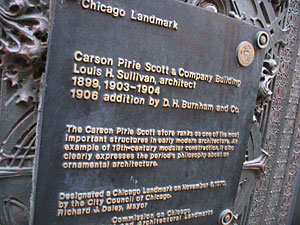 This is a special place to see
According to
Crain's Chicago Business
, "the 100-year-old State Street location was plagued with maintenance issues. Escalators and elevators were always on the fritz and the heating and cooling system was difficult to maintain. Meanwhile, the store's layout of winding corridors and semi-interconnected rooms made it a challenge to shop and merchandise." While that mean seem like sour grapes, it was also revealed that the State Street location was the only store in the Carson's chain not making money, primarily due to the high overhead. Bon-Ton also revealed that the building owner also offered Carson's incentives to leave, as they want to convert the structure to a mixed-use site with retail, office, and entertainment options. Carson's has said they would be open to other locations in the city, but nothing has been finalized at this time.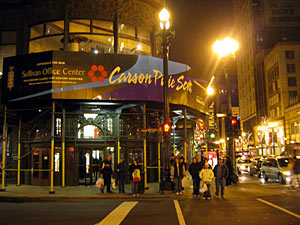 Facade rehab work, December 2004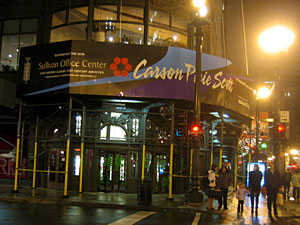 More facade rehab work, December 2005
What that really means is that this is the final year that Carson's will be included in the
State Street Showdown
. Which is sort of a pity, as this is the first December in the last 3 that the building hasn't had goofy scaffolding all around it harming the view (the building has been undergoing major refurbishments on the upper floors).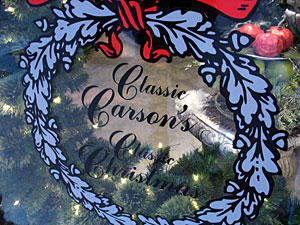 Classic Christmas
I'll tell you right now, overall, the Carson's windows aren't too impressive. Like Sears, they are there solely to sell product. This year, the theme of the windows is "Classic Carson's. Classic Christmas." I personally feel it's an improvement over
last year's Broadway-inspired "Shimmer" windows
. The reason we think they deserve a spot ahead of Sears is due to two factors, "Chicaogoness" and "Illusion."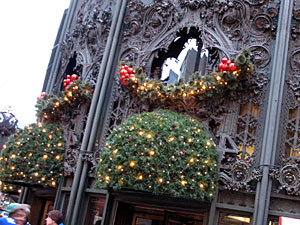 Nice use of lights and garland to make "dresses" above doors
First off, the trend is some sort of fashion item (clothing, perfume, purses) placed into the context of Chicago in winter. This is emphasized by very attractive monotone background images in each window portraying some element of Chicago, such as a park or the lakefront. And as far as the illusion element, in many cases the 2D background images are supported by 3D props in the windows, creating what feels like an almost-real scene, pulling you out of the context of looking at a window and into the setting of "being there."
There are 19 windows in this series, but it's really not that high. We included some smaller windows as well as store windows that actually looked into the retail area, but had a small mannequin in the window. We felt that these should be included because they continued the theme.
Why don't you decide for yourself if Carson's deserves the 2nd place spot?
---
Window #1: Boot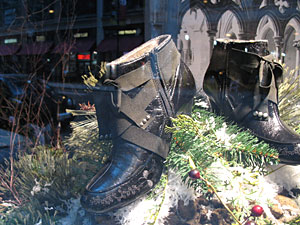 In this small window, lies a boot
(Sorry about the reflections in these photos, Carson's was by far the hardest to photograph)
---
Window #2: Shoe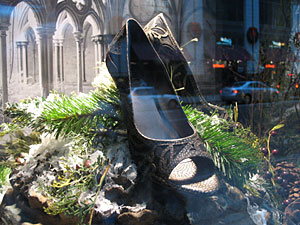 Yes, it's a shoe
(Note the artsy background... not the part with the car!)
---
Window #3: Shoes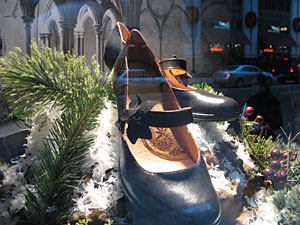 Hey, it's two shoes!
(I like the fake snow and greenery)
---
Window #4: Perfume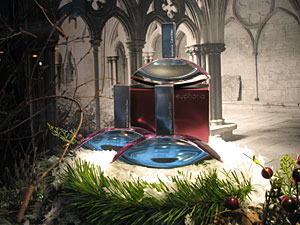 Looks expensive
(You get a better view of the background photos in this shot)
---
Window #5: Cologne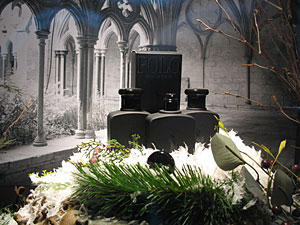 More smelly stuff
(I wonder where those arches are?)
---
Window #6: Beautiful Perfume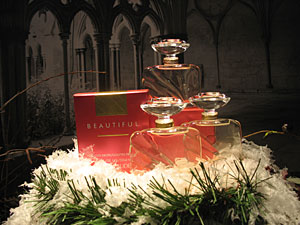 It's orangish
(Nice lighting; this is the last of the small windows)
---
.
Window #7: Waterford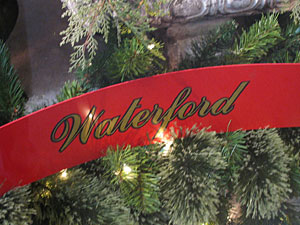 We had some Waterford stuff at one time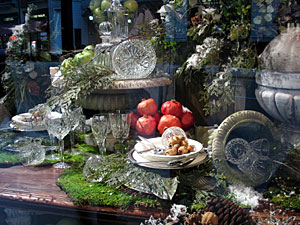 Look at all that breakable stuff!
(We now begin the large, full size windows)
---
Window #8: AK Anne Klein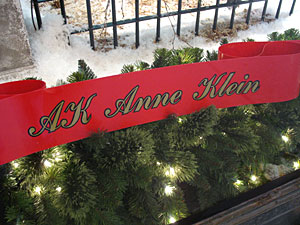 Does "AK" stand for "Anne Klein"?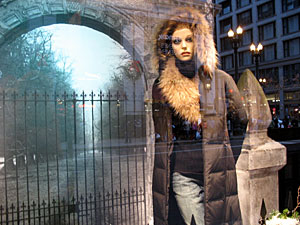 She'll be warm next to that gate
(See how the background creates a nice setting?)
---
Window #9: JS Social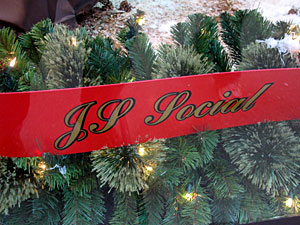 Is this JS Social, JP Pocial, or what?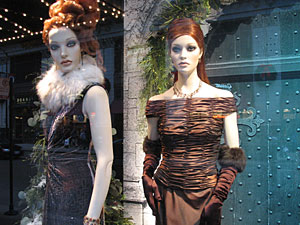 The woman on the right might get cold
(I can't figure out that font!)
---
Window #10: Jones New York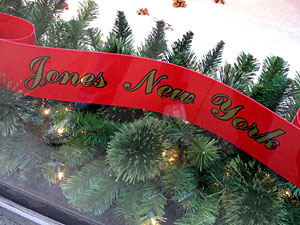 If you put New York in the name, will it sell?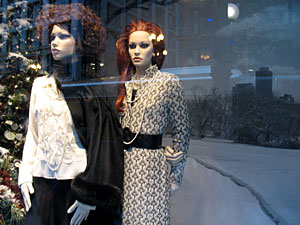 Note the breakwater "curb" in the background image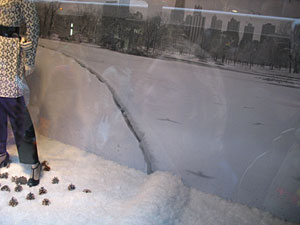 Note how it transitions from 2D to 3D
(This window capture some of the feeling of "being there", though probably better in person that via these photos)
---
And then we went around the corner...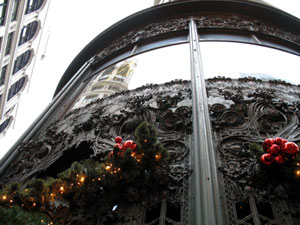 ---
Window #11: Jones New York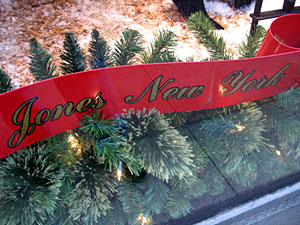 It's more Jones New York!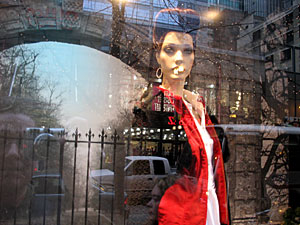 That's some pretty tall hair!
---
Window #12: Liz Claiborne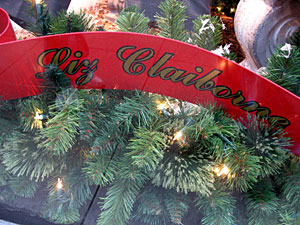 It's Liz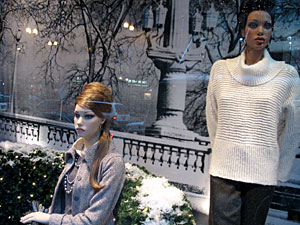 A nice park setting, complete with snowy wall behind them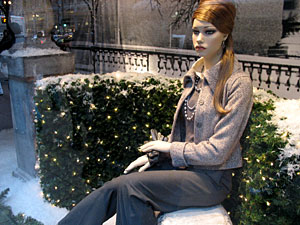 Again, note how everything ties together thematically
---
Window #13: Joseph A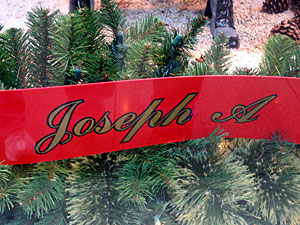 Maybe his last name is hard to pronounce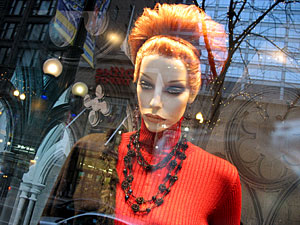 Dude, she is scary!
---
Window #14: Dooney & Bourke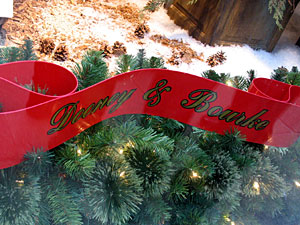 I think they make handbags...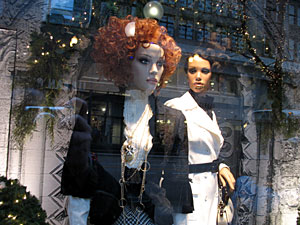 ... and perhaps leathergoods
---
Window #15: Clinique Happy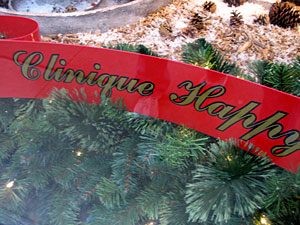 The sequel to "Clinique Manic Depressive"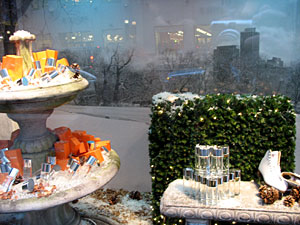 Here's another example of 2D + 3D design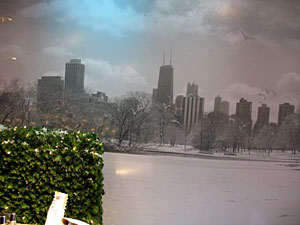 Bonus points for Chicago's lakefront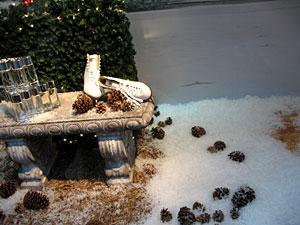 Even the ground blends together
---
Window #16: Fossil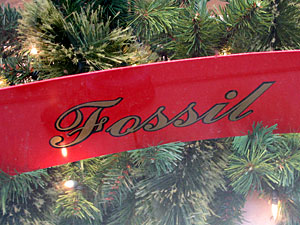 Aren't they extinct?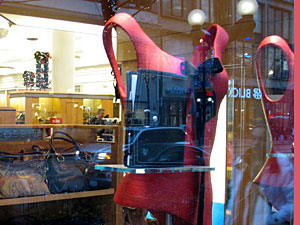 It's a hard-to-see handbag thingy
---
Window #17: Liz Claiborne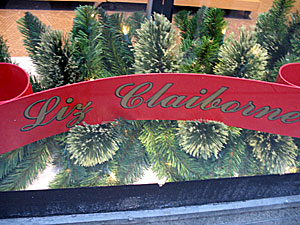 Ready for more Liz?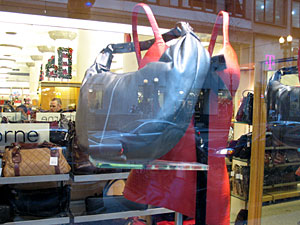 Need a bag?
---
Window #18: Kathy Van Zeeland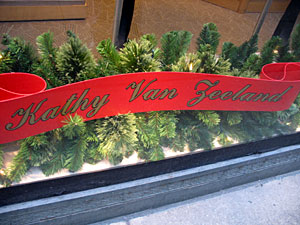 Wasn't "Lord of the Rings" filmed there?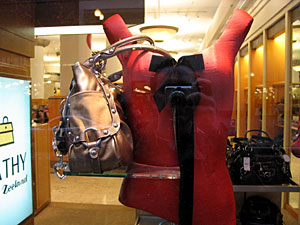 Now that is a huge bag!
---
Window #19: Berkshire Hosiery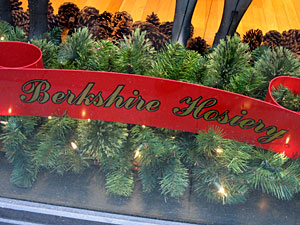 Expensive pantyhose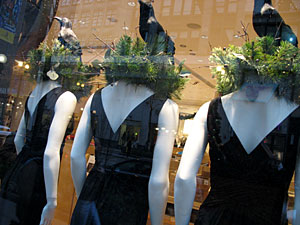 So, so these models have bird heads?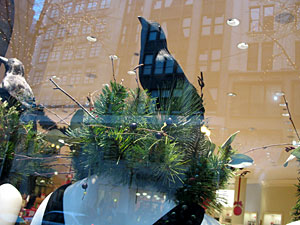 They are mutants...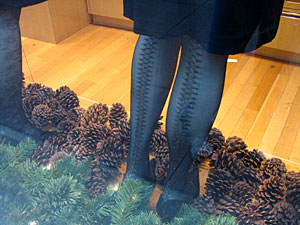 ... with nice legs
---
And that's Carson's for 2006. It's not very Christmasy, but it is very classic in design. There's some Chicago in there, some winter theming, and the feeling that you are surrounded by the window design... even if it isn't fun or lighthearted. I can't even tell you when I last bought something at Carson Pirie Scott. Was it better than
Carson's showing last year
? Not sure, but hey, they got 2nd Place in the
State Street Showdown
, so let's move on.
One more installment to go. Do you think you know who wins it all in our State Street Showdown? Maybe you do. Maybe you don't.