"Down at Rocketown..."
Day: 3
After leaving the Ryman Auditorium, we hopped in the rental car and drove on over to the
Rocketown
youth entertainment facility. Originally built in the mid-1990's as a music and dance venue, it has expanded to include a coffee bar and indoor skate park.

"Pat, I'd like to buy a vowel"
The name of the facility is actually pulled from a song by music artist
Michael W. Smith
off his 1986 album,
The Big Picture
.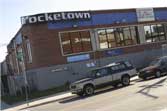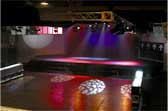 Rocketown exterior (left), music venue interior (right)
Smith was the primary benefactor in getting this haven built for the youth of Nashville. I had read about it and wanted to see it in person.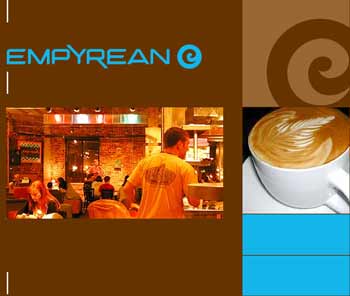 em·py·re·an - n. - The abode of God and the angels; paradise
(Wait a minute! Coffee is NOT paradise)
What Amy and I found were a bunch of older warehouse-type buildings connected together with a rather unassuming exterior. Of course, that all changed when we stepped inside.

Amy forgot her skateboard. Bummer.
Our exploration of the facility was brief, but in a short period of time we caught glimpses of the
RCKTWN Music Venue
, the
Empyrean Coffee Bar
, the
Driven Clothing Shop
, and
Sixth Avenue Skate Park
.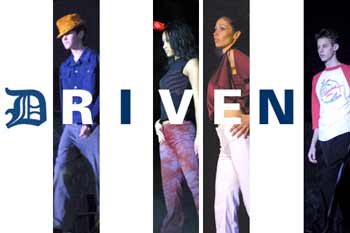 Guy on far right: "They get cool clothes, and all I got was this lousy t-shirt"
It's a rather aggressive concept, and I'm surprised they've been able to keep it in business for so long without major lawsuits or criminal activity. I don't know if something like this could ever fly in Chicago.
Story Navigation:
Previous - 1 2 3 4 5 6 7 8 9 10 11 12 13 14 15 16 17 - Next